Installation
ggsoccer is available via CRAN:
Alternatively, you can download the development version from github like so:



# install.packages("remotes")




remotes

::

install_github

(

"torvaney/ggsoccer"

)
Usage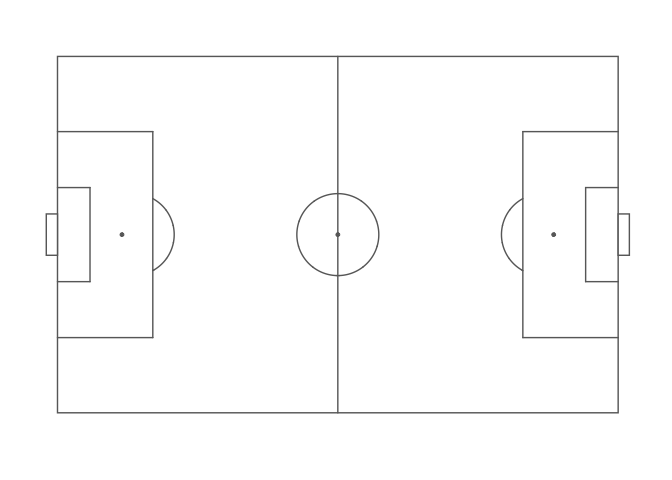 The following example uses ggsoccer to solve a realistic problem: plotting a set of passes onto a soccer pitch.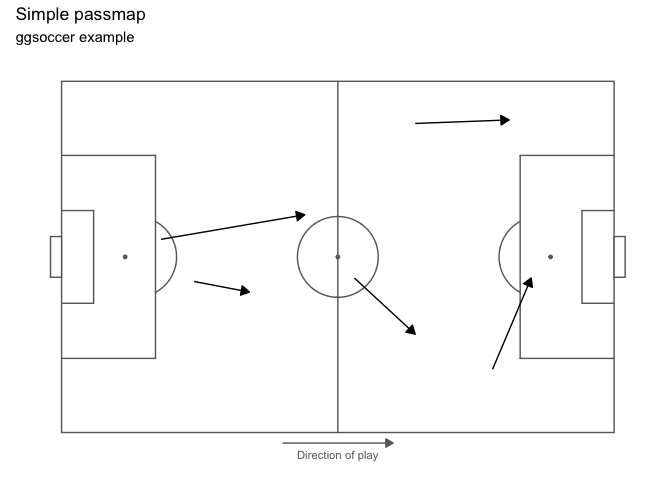 Because ggsoccer is implemented as ggplot layers, it makes customising a plot very easy. Here is a different example, plotting shots on a green pitch.
Note that by default, ggsoccer will display the whole pitch. To display a subsection of the pitch, simply set the plot limits as you would with any other ggplot2 plot. Here, we use the xlim and ylim arguments to coord_flip.
Because of the way coordinates get flipped, we must also reverse the y-axis to ensure that the orientation remains correct.
NOTE: Ordinarily, we would just do this with scale_y_reverse. However, due to a bug in ggplot2, this results in certain elements of the pitch (centre circle and penalty box arcs) failing to render. Instead, we can flip the y coordinates manually (100 - y in this case).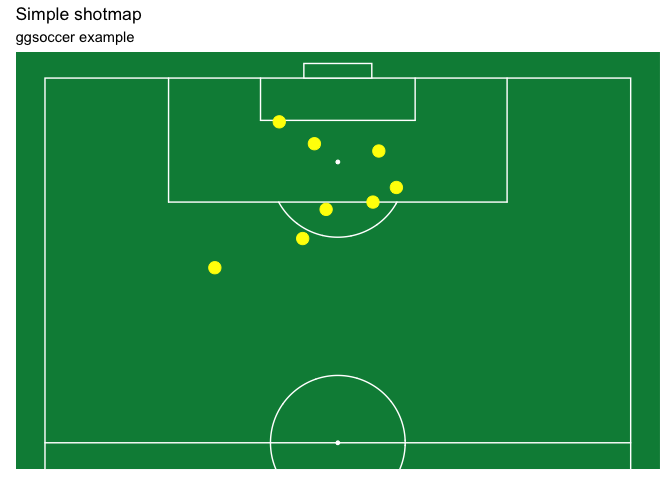 Other options
There are other packages that offer alternative pitch plotting options. Depending on your use case, you may want to check these out too:
Python
There are a couple of pitch plotting options for matplotlib, too: